International Schools Costa del Sol
There are many International Schools on the Costa del Sol. They are monitored and regulated by the Junta de Andalucia Consejeria de Educacion (Junta de Andalucia Education Department). All British Schools in Spain are inspected by the local authorities before being issued with a licence to operate as a school for foreigners. An official B.O.J.A. (Boletin official de la Junta de Andalucia) is issued by the Junta de Andalucia once the school has been approved. This licence should be clearly displayed within the school
Aloha College is a school with over 30 years' experience in providing a British-based education to an International Community representing over 50 nationalities. We are a family school with pupils from 3 – 18 years. Aloha College place a great emphasis on fostering strong values; Care, Respect, Effort, Honesty and Resilience are essential for the pupils' development as unique individuals. Aloha encourage the whole-school community, governors, staff, parents and students to adopt these values, which underpin the high expectations of behaviour.
Address: Urb. El Angel, Nueva Andalucía, 29660, Marbella, Málaga, Spain
Tel: +34 952814133
Email: aloha@aloha-college.com
Web: http://www.aloha-college.com

Calpe College International School San Pedro
Calpe School is an International School following the British National Curriculum for boys and girls from 2 to 9 years. Established in 1973, the school has a proven record of preparing children to a high academic standard in a stable and caring environment. The school has a team of highly qualified and dedicated staff who provide a thorough approach to education.They work to support children in developing their self-esteem, confidence and social awareness. The classes are small to accommodate bespoke learning, ensuring that each child receives individual attention and support. Children are encouraged to achieve excellence, not only in their academic studies, but also in sport, drama, music and creative studies. Children are prepared through Early Years, KS1, KS2 enabling them to enter their chosen secondary school with an excellent academic foundation. We especially pride ourselves in our state of the art Early Years Foundation Stage Department (EYSF) for children from 2 to 5 years. Children leave Calpe School secure in their own abilities, proud of their achievements and confident to meet any challenge.
Address: Ctra de Cádiz, Km 171, Apartado 2000, 29670 San Pedro Alcántara, Málaga
Tel: +34 952781479
Email: info@calpecollegeschool.com
Web: www.calpecollegeschool.com
Laude San Pedro International College was founded in 2004 and offers a bespoke education which meets the needs of all pupils. Their educational provision is based upon the English National Curriculum (from 3-18 years old), with an option to study within the Spanish system from 12 years old, depending upon each child's independent aspirations. The school is acknowledged as one the top 100 international schools in Spain by El Mundo, one of only 5 schools in Andalucia to gain this award. However, they are very ambitious and are always seeking to build upon their strong foundations so that they can constantly improve the opportunities and outcomes for all of the pupils.
Address: Urb. Nueva Alcántara Calle "G", San Pedro de Alcántara 29670, Málaga
Tel: +34 952799900
Email: info@laudesanpedro.com
Web: www.laudesanpedro.com
From humble beginnings, the Swans we know today has grown and blossomed.  The original 2 villas still make up part of what is now a modern primary school facility at the El Capricho site, while a brand new, purpose-built school was constructed in Sierra Blanca for Years 6-13 in 2006, against the beautiful background of La Concha mountain.
Across the two sites, Swans now educates children of more than thirty nationalities, and many of the teachers have been with there for more than a decade, while some have been at the school for over thirty years. Over the years, this school has continued to flourish, with continual improvements to the facilities and also to academic results, where they now regularly compete with the best students internationally and send their graduates to some of the world's best universities.
Address: Urb. El Capricho s/n, 29600 Marbella, Malaga
Tel: +34 952773248
Email: info@swansschool.net
Web: www.swansschool.net
Founded in 1978, EIC has consistently achieved outstanding academic achievements, with students each year graduating to some of the best universities around the world. Their pride is in ensuring that student talents are encouraged and nurtured across not only the academic field, but in the sporting and cultural ones. They are passionate about developing young people to be independent, inquisitive learners who are confident to express their ideas and opinions, whilst demonstrating tolerance and respect. The teachers are passionate about the learning that takes place, ensuring that students are challenged to reach their potential in a caring and supportive environment. It is important for the E.I.C to continue to innovate both what they do and the opportunities they provide to students, ensuring they are equipped and ready for the world around them.
Address: Ricmar, Carretera Cadiz Málaga Km 189.5, 29600, Marbella, Spain
Tel: +34 952831058
Email: dirstudies@eic.edu
Web: www.eic.edu

Colegio Alemán Juan Hoffman – Elviria 
Since its creation, the German school has worked to build an educational centre of excellence. In this context, the German school benefits from being a private school arranged with the German State, which helps with the necessary resources to undertake the most ambitious infrastructure and equipment projects, maintain a low teacher/student ratio and defray the permanent effort for developing the school continuously. The College is also recognised by the Spanish Ministry of Education
Address: Plaza de Alemania, s/n Next to la Mairena in Elviria
Tel: +34 952 831 417
Email: sekretariat@dsmalaga.com
Web: www.deutsche-schule-malaga.com

Svenska Skolan Marbella
Svenska Skolan Marbella is a small committed school for Swedish-speaking children in Marbella, on the Costa del sol in Spain. They started in September 2003 with 15 students. Currently, about 200 children go to this school. The school carries preschool (3-5 years) and primary school year F-6 according to the Swedish curriculum. The school also offers studies via Sofia Diastans for years 7-9. They have 25 high school students who study with us with the support of trained teachers as tutors throughout the school day. They are approved by the Swedish National Agency for Education and hold all the necessary Spanish permits to run school activities.
Address: c/o Centro Forestal Sueco, Ctra. N-340, km 176, Urb.Rio Verde, 29600 Marbella, Málaga
Tel: +34 952 927 282
Email: helena@svenskaskolanmarbella.com
Web: www.svenskaskolanmarbella.com

The International School Estepona
The International School Estepona is West Marbella's leading primary school and nursery, situated in El Paraíso, Estepona, in the heart of "The New Golden Mile" on the Costa del Sol, Spain. The School is set in a secure fenced compound of 3,700 square metres which includes ample car parking. We are a British School in Spain following The British National Curriculum to ensure a seamless transition to and from any other British School, whether in The UK or overseas. The school was founded in 2004. We are fully licensed with the local authorities Junta de Andalucía Consejería de Educación.
Address: Centro Commercial La Zarza, Calle Azahar 12, Urbanisation El Paraiso, Estepona 29688, Málaga
Tel: (+34) 654 065 248
Email: info@marbellaschool.com
Web: www.marbellaschool.com
The American College Marbella
The American College in Spain (ACS) is the first North American High School & University in Andalusia. Located in Marbella, The American College in Spain offers a fully curriculum based on the U.S. education system. Students can begin in Spain their 4 years High School and then continue with their first 2 years of University studies by completing their general education courses required by all U.S. universities. Upon completion of those 2 years of college, students receive the "Associate of Arts Degree" from Broward College, which is recognized and accepted worldwide.
Address: CC La Alzambra, Urb. La Alzambra, 29660 Puerto Banús – Marbella, Málaga
Tel::+34 952763593
Email: info@americancollegespain.com
Web: www.americancollegespain.com

Sotogrande International School
Sotogrande International School is an International Baccalaureate day and boarding school with over 40 nationalities, offering the Primary Years Programme (3-11), the Middle Years Programme (12-16) and the Diploma (16-18), plus outstanding language and learning support. Through their personalised approach to learning the students are encouraged to open their hearts and minds to the joy of learning, to discover their strengths, identify their passions and develop outstanding learning skills. SIS places great emphasis on technology to support learning and is proud to be named as an Apple Distinguished School. The Apple Distinguished School designation is reserved for schools that meet criteria for innovation, leadership, and educational excellence, and demonstrate a clear vision of exemplary learning environments. This school aims to prepare students for effective participation and success in the 21st century by integrating technology and learning, providing access for all children to laptops, i-Pads and desktop computers and ensuring students have access to online learning resources both at home and at school.
Address Apartado 15, 11310, Sotogrande, Provincia de Cadiz, Spain
Tel: +34 956 795902
Email: info@sis.ac
Web: www.sis.ac

Benalmádena International College
The Benalmádena International College is a modern and dynamic British school located in Nueva Torrequebrada, just between Benalmádena Costa and Fuengirola. The college has an area of 17,500 square metres and is only 300 metres from the beach. The school is purpose built and consists of four buildings including Infants, Primary and Secondary. They currently have over 300 students and 33 different nationalities. The college is well equipped, complete with three Science laboratories, three ICT suites, Library and Sixth Form research area, drama room, and Art studios. In total 38 classrooms make up the school.
Address Catarmaran s/n, Nueva Torrequebrada, 29630 Benalmadena Costa
Tel: (+34) 952 561666
Email: info@bic-benal.com
Web: www.bic-benal.com

St. Anthony´s College – Fuengirola
St. Anthony's College, a co-educational British school, founded in 1968, making this the oldest British school on the coast! Offering the British National Curriculum, as well as Spanish ESO and Bachillerato to students aged three to eighteen, this college has a variety of nationalities and cultures. St Anthony's College takes great pride in knowing the importance of educating the individual. The teachers take personal interest in the wellbeing of each individual student. Teachers not only teach the syllabus but educate students about current affairs and broadening their learning experience. Every student at St Anthony's College is part of a tutor group and has a tutor who will make sure all the day-to-day issues are dealt with. The safety and happiness of each individual student is a priority at St Anthony's College. This school offers a friendly and welcoming environment to all its students who flourish as individuals within its accommodating structure. Year 11 students achieve high grades in their GCSE's and our Year 13 students are accepted at many of the top universities.
Address: Camino de Coin Km 5,25 Mijas Costa – Málaga 29650
Tel: +34 952473166
Email: info@stanthonyscollege.com
Web: http://www.stanthonyscollege.com

Novaschool Sunland International – Cártama
Novaschool Sunland International is situated in a unique countryside estate of over 40,000 square meters to the northwest of Málaga, in the heart of the Guadalhorce valley. It is surrounded by nature and the buildings blend into the environment whilst offering all the facilities required by a high-level education centre. Furthermore, the school benefits from fantastic communications and is easily accessible from the main towns and cities of the coast. The Andalucian Technology Park and Málaga can be reached in just a few minutes. Marbella, Benalmádena, Fuengirola and other coastal areas are less than 30 minutes away. The primary and secondary schools share the same campus although the buildings are separate. Most secondary classes take place in the building close to the swimming pool, which means that secondary students can enjoy a calm and independent learning environment.
Address Crta. De Cártama Estación a Pizarra CP: 29580, Cártama Estación, España
Tel: +34 952424253
Email: infosunland@novaschool.es
Web: https://sunland.novaschool.es/
Svenska Skolan Fuengirola
Svenska Skolan Costa Del Sol is the largest Swedish school abroad and have been in Fuengirola since the start in 1969. The school follow the Swedish school plan and are approved by both the Swedish National Agency for Education and the Junta de Andalucia. The school is run as a non-profit association for non-profit. All fees go in full to the operation of our school. Our activities include preschool, primary school, high school, guest student activities, supplementary Swedish, adult courses in Swedish and Spanish in the evening, intensive courses in Spanish in the summer, Swedex test center and lecture series.
Address: Avenida Acapulco 11 Fuengirola Spain
Tel: +34 952475076
Email: info@skolan.es
Web: www.skolan.es
The British College of Benalmádena
The British College of Benalmádena is fully recognised by both the British and Spanish Ministries of Education and is a member of NABSS (the National Association of British Schools in Spain). We simultaneously follow both the British Curriculum and the main areas of knowledge of the Spanish Curriculum. This means that we teach all the subjects included in the British Curriculum, leading to Cambridge University IGCSEs and A levels, plus Spanish Language and Literature, Geography and History in Spanish, leading to the Spanish Certificate of Secondary Education and Spanish Baccalaureate. This enables our pupils to gain qualifications from both the British and Spanish examination systems, as well as the Cambridge International Certification of Education, which means that all the pupils can opt to go to a university in Britain, Spain, United States or in any other part of the world. If Spain is their option then the students of the British College of Benalmádena have direct access to the Spanish Universities. Their IGCSEs and A Level results will allow them direct access. From Year 7 a third language, French or German, is introduced. Average class size is around 20 pupils. However, with a pupil to staff ratio of about 13/14 to 1, clearly many classes are considerably smaller.
Address: Urb. Torremuelle, C/Paseo del Genil s/n, 29630, Benalmádena, Málaga
Tel: +34 952 44 22 15
Email: info@thebritishcollege.com
Sunny View School – Torremolinos
Sunny View School is the leading British school on the Costa del Sol. Established over 40 years ago, we welcome students of all nationalities from 3 years to 18 years of age. Our programmes of study are based on the English national curriculum and taught by a team of qualified, experienced and inspiring UK-trained teaching staff. We aim to provide the best of British education to our students, with a strong emphasis on academic success. Through the lessons and activities in which they participate, our students learn for life. We encourage them to develop habits of curiosity, initiative, rigour and independence of thought. When they leave us, many of whom achieve excellent examination results, the majority embark on higher education in the UK and beyond. All of our students are unique, and it is our intention to provide each and every one with a stimulating and enjoyable education. We offer an exciting range of intellectual, creative and physical learning opportunities while encouraging the development of individual passions and skills.
Address: C/Teruel 32, Urb. Cerro del Toril, Apartado 175, 29620, Torremolinos, Málaga
Tel: +34 952 383 164
Email: admin@sunnyviewschool.com
Web: www.sunnyviewschool.com
Contact
---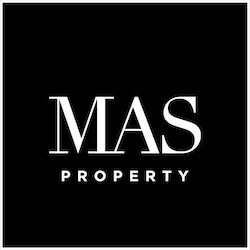 Request more information
I´m interested, tell me more.