Why Sell with Us
Effective property marketing requires funding, experience, knowledge and expertise. As a broker we maximise the exposure of your property by utilising multiple listing systems and cross-media marketing through the web, print media, mailing campaigns and presentation. With our waste experience, we can prevent common mistakes and represent your best financial and personal interests.
INTERNATIONAL CLIENTS
We have an extensive client database of international buyers, they have all been vetted by our sales department so there will be no cold viewings of your property. Most of our clients are genuine buyers, a large majority are cash buyers not relying on selling their property or being able to raise a mortgage.
MARKET KNOWLEDGE
The market change daily with new demographics and demands from a growing number of international clients. We will market your property according to the latest market trends and requirements.
PROPERTY PORTALS
Your property will receive online exposure on the leading property portals such as James Edition, Luxury Estate, Kyero, Zoopla, Prime Location, Right Move and many more.
SOCIAL MEDIA
With more than 100.000 engaged followers on Instagram and Facebook your property will reach million of international property buyers.
SHOW OFFICE
Our spectacular office is strategically located in Centro Comercial Centro Plaza, Nueva Andalucia. We are open from 10.00 to 18.00 Monday to Friday and 11.00 to 15.00 Saturdays.
MULTI LANGUAGE
Our multilingual team of property professional has been trained to the highest standards in professionalism; quality and client care for both parties concerned.
REAL ESTATE PHOTOS
Our photographers are trained to take professional real estate photographs, aerial photos and 360°.
VIDEO TOURS
Our videographer produce professional video tours of our exclusive listings with a massive international exposure.
PR & MARKETING
We invest thousands of euros every month ensuring that our property listings receive maximum coverage through a mixture of different online and off line media. Our marketing department has wide-ranging relationships with local and international journalists providing further exposure for our listings across a wide range of publications.
ACCURATE VALUATION
Our knowledge of the local area, the type of properties for sale within it and the potential demand will allow us to calculate your property's value accurately and realistically for a fast sale.
Contact
---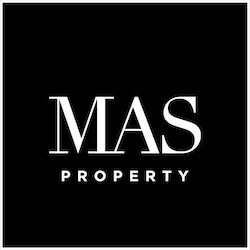 Request more information
I´m interested, tell me more.