Welcome to Costa del Sol
The Costa del Sol is one of the most attractive destinations worldwide. Thanks to its Mediterranean micro- climate, this dream destination benefits from 320 days of sunshine throughout the year. On the Costa del Sol, a relaxed lifestyle is guaranteed thanks to the easy access to the golden beaches, the chiringuitos, the gourmet restaurants, the shopping centers and the glamorous attractions of Puerto Banús.
The Costa del Sol is also known as the Costa del Golf due to the large concentration of golf clubs, offering golf lovers the possibility to discover a diverse selection of exclusive golf courses, designed by different award-winning architects to offer a unique experience for golfers. The Costa del Sol enables you to experience several water activities including yachting, jet ski, scuba diving, dolphins and whales watching, and much more! This destination of the world is a true paradise for a relaxed lifestyle and outdoor living by the beach.
This high-end destination ensures a high quality choice of Real Estate in several prime locations with a guaranteed return of investment. If you are looking for a dream destination, with a very relaxed Mediterranean lifestyle and at the same time a solid investment, we highly recommend this extraordinary destination.
The most sought-after areas are the Golden Mile, Sierra Blanca, Cascada de Camoján, Nueva Andalucía, Puerto Banús, La Zagaleta, El Madroñal and Guadalmina Baja.
MARBELLA
The well known city of Marbella, and the famous Puerto Banus can be reached within 20 minutes drive along the coastal highway. It's quick and easy to get there and enjoy all the glamour and nightlife the city offers. If the night involves more champagne than driving will allow, a taxi is never hard to find and the rates are very fair.
The older part of Marbella is mostly a spanish area, but the newer areas are host to a more diverse mix of shops, cafe's and apartments. Around the city you will find many urbanisations and small enclaves of apartments, townhouses and villas. Right next to Marbella city you can find the shopping center La Cañada – one of Costa del Sol's largest shopping centers. If you don't feel like shopping, but are in the mood for a drink or some tapas, Puerto Deportivo de Marbella is the place to go. The promenade is always teeming with people and activity and is enjoyable for all ages. Marbella is connected with La Cala de Mijas through the coastal highway A-7. 
Puerto Banús
A port that is well known around the world, and in the top league of the jetsetters favourite spots! Puerto Jose Banus, better know as Puerto Banus is a port established in 1970 with the pure purpose of being an exclusive port and a playground for the ones who could afford it. It is the 2nd most expensive port in Europe and big yachts, supercars and expensive shops are in abundance. Beside all this, it is also a fantastic place to go for a lunch or a drink, with a plethora of cocktails bars and restaurants.
Despite the image of Puerto Banus, it is no problem having an enjoyable time without spending a fortune. Around the port you will find a number of more exclusive restaurants and shops, ensuring food and drinks will never be in shortage. At the entrance to Puerto Banus, you will also find a number of car dealerships, including world famous Cohen & Cunild.
Golden Mile
The Golden Mile is one of the most attractive addresses in Spain. This multi-cultural location in Marbella offers exquisite properties including villas, apartments, penthouses and townhouses. This highly demanded area on the Costa del Sol offers a wide range of glamorous attractions including the legendary Puente Romano Resort, Marbella Club Hotel and the exquisite beach promenade with amazing chiringuitos and beach clubs.
Nueva Andalucia
Nueva Andalucía, also known as the Golf Valley, is a prime location in Marbella. Surrounded by international schools, prestigious golf courses and trendy restaurants and bars, this district of Marbella is truly exceptional. If you are looking for a luxury villa or apartment, a family environment or a sporty lifestyle, Nueva Andalucía is the perfect option for you. Discover excellent golf courses like Los Naranjos, Aloha and Las Brisas in our golf guide.
San Pedro de Alcántara
San Pedro de Alcántara is in an ideal situation, 10 kilometres west from all the glitz and glamour of Marbella, yet just a few minutes drive away from the natural beauty of the Sierra de Ronda mountain range and 20 km from the town of Estepona. An ancient farming community, once famous for sugar cane, today San Pedro is a refreshingly pueblo with an appeal all of its own.
As you enter San Pedro you find what is probably the most typical Spanish town left on the Costa del Sol, kept very clean with a central shopping area, quiet parks and squares and beautiful gardens. When you take the main road to the Nueva Alcántara area you reach the very long, newly constructed promenade and the long, wide beaches, where there are many new developments taking shape.
BENAHAVIS
Benahavis is a mountain village situated between Marbella, Estepona and Ronda seven kilometers from the coast. Renowned for its restaurants, it is often called the dining room of the Costa del Sol. Benahavis holds nine of the 60 golf courses in the Costa del Sol; this number is expected to increase to fifteen in the next decade.
Standing on the southern face of La Serrania de Ronda mountain range, Benahavis is one of the most mountainous villages on the western Costa del Sol. The town itself is surrounded by natural parkland, and retains a modicum off a secluded, cozy feel. La Zagaleta, an exclusive gated residential estate and country club overlooking the village, lies within its municipal boundaries, and contributes to Benahavis' status as the richest municipality per capita in Andalucía.
La Zagaleta
La Zagaleta is the most exclusive Golf & Country Club in Europe. This in-land gated community of more than 2,200 acres of nature and wildlife combined with world-class amenities guarantees the most luxurious lifestyle worldwide. Members only golf courses, winning-award restaurants, heliport, equestrian centers are some of activities La Zagaleta residents can enjoy.
La Zagaleta is synonym of luxury and prestige.
ESTEPONA
Estepona is a charming Spanish city with it's origin as a fishing village. On the beach promenade you will find plenty of traditional chiringuitos – fish restaurants, where you can enjoy the sunset, sea and a good dinner. The city has around 70.000 inhabitants, and in the summer around 100.000.
The city is dominated by apartments and townhouses, with a few villas in the outskirts. Along the coastline on each side of the city, you can find some very popular and exclusive developments, for example The Edge, The Island, Donacella Beach. On the east side of the city towards San Pedro you can find Hotel Kempinski, Laguna Village, Emare, Costalita and many other developments with beachfront apartments for sale and beachfront townhouses for sale.
Estepona have kept a lot of its Spanish charm, and you won't find any big hotels, but rather small boutique hotels. The center of Estepona is predominantly inhabited by people of Spanish origin, and the outer area of Estepona holds a higher amount of expats embracing the Spanish culture.
Estepona have a very beautiful and cosy port, with around 20 restaurants, cafes, and tapas bars. The port of Estepona is also the hotspot for night time entertainment. The city have several sports center's, a school, fantastic beaches and an abundance of restaurants and charming streets.
MIJAS
Mijas is a municipality that covers three very different areas. Mijas Pueblo, also known as the white village, is a small idyllic mountain village in the mountains behind Fuengirola. Las Lagunas is a well developed residential and commercial area, positioned just next to Fuengirola. The last area that is included in Mijas, is 12 km of coastline, normally referred to as Mijas Costa. On this coastline you will find many smaller urbanisations like El Chapparel, Calahonda, Riveria del sol and more.
The entire coastline is well developed and you can find rustic villas, modern villas, new and old apartments, new developments – everything. Please note that properties listed with location Mijas Costa can be anywhere between Fuengirola and Marbella.
FUENGIROLA
The vibrant town of Fuengirola is located less than 13km away and is host to Miramar, one of the largest commercial malls of Costa del Sol with cinemas and many other amenities. In Fuengirola you will find both the Swedish school & Finnish school, a zoo, a port and an abundance of bars and restaurants. Fuengirola have been developed throughout the 70's-90's to cater for a large part of the tourists arriving to Costa del Sol.
The population of Fuengirola is a mix of resident foreigners and local Spanish. It is a busy city all year round, and in the summer the inhabitants triple from around 70.000 to 250.000 people. The nightlife in Fuengirola is excellent, and a entire street is designated for the nightclubs, ensuring you won't have to walk many meters to change to scenery. All in all Fuengirola is a city that caters most of your needs, and a place where you will never be bored.
BENALMADENA
Located just 20 km from La Cala, you will find the well developed city of Benalmadena. Benalmadena consists of three areas, Benalmadena Costa which is the coastal area, Arroyo de la Miel which is more inland and Benalmadena Pueblo which is on the mountainside.
Benalmadena has a high number of permanent residents, and are averaging around 50.000 residents – in the summer the number is much higher. There are several big attractions in Benalmadena, a butterfly park, a permanent tivoli and Selwo Marina with dolphins, crocodiles and many other animals.
Benalmadena is also home for the the Norwegian school, where youngsters can receive schooling following Norwegian principles. When the day turns to night, a very well developed nightlife comes to life. The amount of bars and clubs are plentyfull, and if you feel lucky Casino Torrequebrada is just around the corner!
SOTOGRANDE
On the southern coast of Andalucía, Sotogrande is the chosen destination for residents and visitors alike seeking to reconnect with family, friends, and themselves. Its understated elegance provides contrast and a change of pace, allowing you to enjoy life with no pretences. The nearest airport is just across the border in Gibraltar and less than fifteen minutes away by car, while Malaga International Airport which is the busiest airport is approximately an hour away by car.
Sotogrande offers what few if any other coastal resort can match: Polo, water sports, equestrian activities, tournament standard golf courses, beach clubs extraordinaire, restaurants that rival Puerto Banús, Dubai or any other premiere destination.
Contact
---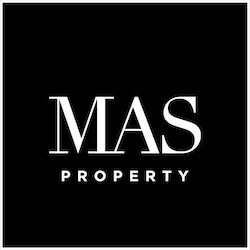 Request more information
I´m interested, tell me more.