Real Estate Broker
Mas Property's Real Estate Sales Agent position is a role integral to our continued growth strategy and expansion of our footprint within the Spanish market.
We are looking for high-energy, driven Real Estate agent who ideally have an existing knowledge of the Marbella property market, who will have an emphasis on new business acquisition. You will be introducing our full suite of luxury properties to new prospects, spanning a broad international mix.
The Role:
Manage your own leads, which are inbound and qualified by our marketing team.
Utilize online and offline sources to cultivate additional leads and develop/maintain your pipeline.
Drive the full sales cycle to attain new business: make follow up calls, meet up with customers for property viewings, assess business goals through qualifying, work with sales and marketing team in Mas Property's platform, and close the deal.
Achieve and consistently exceed monthly and quarterly sales goals
Proactive daily account management in our CRM
Requirements:
English and Spanish speaking and writing, German or Italian language is a plus
Driving license
A valid Spain (EU) work authorization
Minimum 2 years of sales experience in the Costa del Sol real estate industry
Adept at qualifying leads, prioritising the pipeline and deal closing
Knowledge of online marketing and social media is a plus
Ability to thrive in a performance oriented environment with short sales cycles
Stellar work ethic, high energy, results driven, and a team player
Why MAS Property?
We are one of the leading agencies in Marbella with a steady growth in number of transactions and new real estate projects.
Titles are just that. Everyone in the office has equal respect for each other and we genuinely enjoy spending time with one another, inside and outside the office.
True trajectory for growth – we're a small team of 10 persons and on a small team, your hard work is noticed and rewarded.
We have a high volume of daily property inquiries from international buyers, you will be able to quickly build your base of potential buyers.
The opportunity to learn from and work with one of the leading sales and marketing team in Marbella.
We offer a competitive uncapped commission and benefits.
Contact
---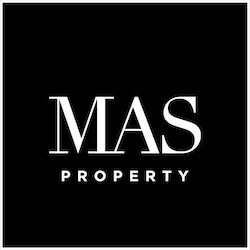 Request more information
I´m interested, tell me more.