Guide to Costa del Sol
Welcome to Marbella and Costa del Sol. Here you will find beautiful landscapes, tasting delicious food, and experiencing the warmth of people. You will also discover a rich cultural heritage, fabulous beaches and coastal sites, and charming Andalusian "white" villages. Marbella is, without a doubt, one of the Costa del Sol's major centres, thanks to the high quality of the facilities and services it provides. From Guadalalmina to Cabopino, the Marbella coastline stretches along some 26 kilometres of sunny beaches bathed by the Mediterranean and where you can enjoy traditional fish and seafood favourites like sardines on a spit, fried fish and the incomparable paella. Marbella is also a paradise for golf lovers. A dozen magnificent courses allow the golfer to play the sport before the unusual backdrop provided by the sea and the mountains. The excellent location of Marbella and Costa del Sol, plus the effective road infrastructure make it easy to access Marbella by air, by road, by sea or by rail. To find the right property on Costa del Sol can be confusing, wherever you are looking for a villa for sale, an apartment for sale, a penthouse for sale, townhouse for sale or something different. The different cities and areas and not always well defined, and many areas are known by other names than their official post code. Puerto Banus for example is an area in Marbella, and not an individual city.
SOTOGRANDE
Sotogrande is well known as an architectural showcase on the Costa del Sol, with styles varying from the traditional Andalucian to mid century modern, all the way through 21st century design and even more unusual designs, including moorish/mudejar style homes and even a Swiss chalet. In 2008 the local government declared three buildings as of cultural interest, protecting them from reform or demolition. These architectural gems were the Biddle House, by Francisco Javier Carvajal, the Zóbel house by José Antonio Coderch, and the Real Club de Golf by Luis Gutierrez Soto.
ESTEPONA
Estepona is a charming Spanish city with it's origin as a fishing village. On the beach promenade you will find plenty of traditional chiringuitos – fish restaurants, where you can enjoy the sunset, sea and a good dinner. The city has around 70.000 inhabitants, and in the summer around 100.000. The city is dominated by apartments and townhouses, with a few villas in the outskirts. Along the coastline on each side of the city, you can find some very popular and exclusive developments, for example Les Rivages, Sunset Bay Village, Donacella. On the east side of the city towards San Pedro you can find Hotel Kempinski, Laguna Village, Cosmo Beach, Costalita and many other developments with beachfront apartments for sale and beachfront townhouses for sale. Estepona have kept a lot of its spanish charm, and you won't find any big hotels, but rather small boutique hotels. The center of Estepona is predominantly inhabited by people of Spanish origin, and the outer area of Estepona holds a higher amount of expats embracing the spanish culture. Estepona have a very beautiful and cosy port, with around 20 restaurants, cafes, and tapas bars. The port of Estepona is also the hotspot for night time entertainment. The city have several sportscenter's, a school, fantastic beaches and an abundance of restaurants and charming streets. A couple of minutes away from the center you will find Selwo, an area with many apartments for sale, townhouses for sale, exclusive villas and La Resina golf course. In the same area there is also a spectacular zoo, integrated in the mountainous terrain, named Selwo Aventura Parque.
PUERTO BANUS
A port that is well known around the world, and in the top league of the jetsetters favourite spots! Puerto Jose Banus, better know as Puerto Banus is a port established in 1970 with the pure purpose of being an exclusive port and a playground for the ones who could afford it. It is the 2nd most expensive port in Europe and big yachts, supercars and expensive shops are in abundance. Beside all this, it is also a fantastic place to go for a lunch or a drink, with a plethora of cocktails bars and restaurants. Despite the image of Puerto Banus, it is no problem having an enjoyable time without spending a fortune. Around the port you will find a number of more exclusive restaurants and shops, ensuring food and drinks will never be in shortage. At the entrance to Puerto Banus, you will also find a number of car dealerships, including world famous Cohen & Cunild.
MARBELLA
The well known city of Marbella, and the famous Puerto Banus can be reached within 20 minutes drive along the coastal highway. It's quick and easy to get there and enjoy all the glamour and nightlife the city offers. If the night involves more champagne than driving will allow, a taxi is never hard to find and the rates are very fair. The older part of Marbella is mostly a spanish area, but the newer areas are host to a more diverse mix of shops, cafe's and apartments. Around the city you will find many urbanisations and small enclaves of apartments, townhouses and villas. Right next to Marbella city you can find the shopping center La Cañada – one of Costa del Sol's largest shopping centers. If you don't feel like shopping, but are in the mood for a drink or some tapas, Puerto Deportivo de Marbella is the place to go. The promenade is always teeming with people and activity and is enjoyable for all ages. Marbella is connected with La Cala de Mijas through the coastal highway A-7. BENAHAVIS Benahavis is a mountain village situated between Marbella, Estepona and Ronda seven kilometers from the coast. Renowned for its restaurants, it is often called the dining room of the Costa del Sol. Benahavis holds nine of the 60 golf courses in the Costa del Sol; this number is expected to increase to fifteen in the next decade. Standing on the southern face of La Serrania de Ronda mountain range, Benahavis is one of the most mountainous villages on the western Costa del Sol. The town itself is surrounded by natural parkland, and retains a modicum of a secluded, cozy feel. La Zagaleta, an exclusive gated residential estate and country club overlooking the village, lies within its municipal boundaries, and contributes to Benahavis' status as the richest municipality per capita in Andalucía.
MIJAS
Mijas is a municipality that covers 3 very different areas. Mijas Pueblo, also known as the white village, is a small idyllic mountain village in the mountains behind Fuengirola. Las Lagunas is a well developed residential and commercial area, positioned just next to Fuengirola. The last area that is included in Mijas, is 12 km of coastline, normally referred to as Mijas Costa. On this coastline you will find many smaller urbanisations like El Chapparel, Calahonda, Riveria del sol and more. The entire coastline is well developed and you can find rustic villas, modern villas, new and old apartments, new developments – everything. Please note that properties listed with location Mijas Costa can be anywhere between Fuengirola and Marbella.
FUENGIROLA
The vibrant town of Fuengirola is located less than 13km away and is host to Miramar, one of the largest commercial malls of Costa del Sol with cinemas and many other amenities. In Fuengirola you will find both the Swedish school & Finnish school, a zoo, a port and an abundance of bars and restaurants. Fuengirola have been developed throughout the 70's-90's to cater for a large part of the tourists arriving to Costa del Sol. The population of Fuengirola is a mix of resident foreigners and local Spanish. It is a busy city all year round, and in the summer the inhabitants triple from around 70.000 to 250.000 people. The nightlife in Fuengirola is excellent, and a entire street is designated for the nightclubs, ensuring you won't have to walk many meters to change to scenery. All in all Fuengirola is a city that caters most of your needs, and a place where you will never be bored.
BENALMADENA
Located just 20 km from La Cala, you will find the well developed city of Benalmadena. Benalmadena consists of three areas, Benalmadena Costa which is the coastal area, Arroyo de la Miel which is more inland and Benalmadena Pueblo which is on the mountainside. Benalmadena has a high number of perminent residents, and are averaging around 50.000 residents – in the summer the number is much higher. There are several big attractions in Benalmadena, a butterfly park, a permanent tivoli and Selwo Marina with dolphins, crocodiles and many other animals. Benalmadena is also home for the the norwegian school, where youngsters can receive schooling following norwegian principles. When the day turns to night, a very well developed nightlife comes to life. The amount of bars and clubs are plentyfull, and if you feel lucky Casino Torrequebrada is just around the corner!
Contacto
---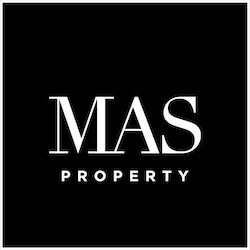 Solicitar mas información
Estoy interesado, dime más